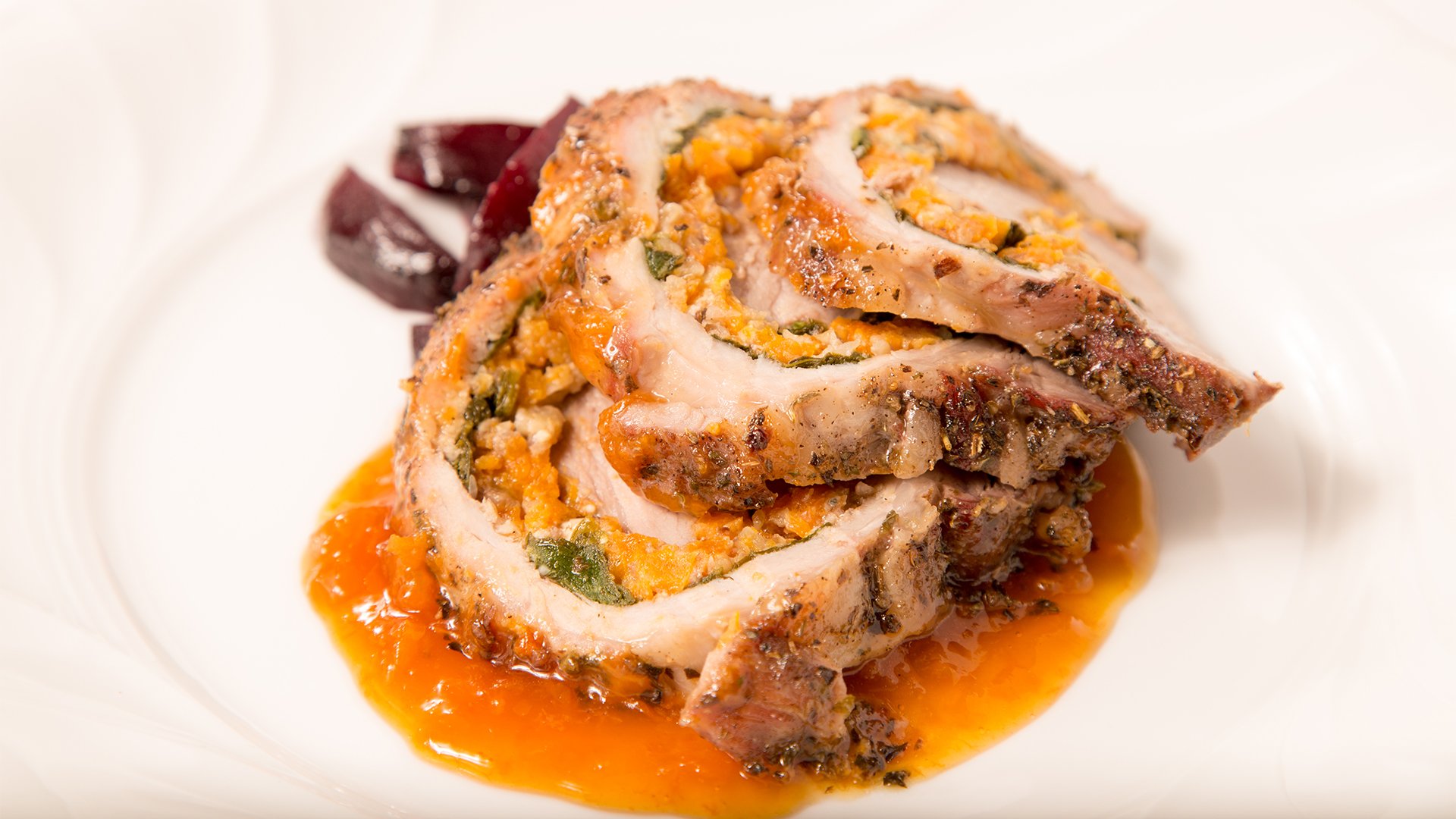 Pork Tenderloin with Allégro 9% White
Ingredients
7 ounces (200g) Allégro 9% White
1 can - 10 ounces (254 ml) mandarins, drained
3 garlic cloves
1/2 cup (125 ml) almonds
45 ml (3 tbsp) fresh mint, finely chopped
1 tsp (5 ml) salt
1 tbsp (15 ml) orange rind
Pepper from mill
16 dried apricots
1/4 cup (60 ml) Triple Sec liquor
8 pork tenderloin, 200 g each, i.e. 1.5 kilo (3¼ lb)
16 slices of bacon
Directions
Preheat oven to 375°F (180°C). Soak apricots in Triple Sec for 30 minutes.
Put mandarins, garlic, almonds, mint, salt, and orange rind in mixer and reduce to a pulp. Cut Allegro 9% White into 16 slices. Make a deep incision over top of each tenderloin without cutting ends. Spoon 1 tbsp mandarin pulp. Add 2 slices of Allegro 9% White and 2 apricots cut into strips. Tie up. Pepper and brush again with 1 tbsp mandarin mixture.
Bard each tenderloin with 2 slices of bacon. Put all tenderloins in an oven-proof dish. Bake 35 to 45 minutes, without cover.
Serve with warm citrus marmalade.
Prep time: 45 minutes
Cooking time: 35-40 minutes
Number of portions: 8